1. videojs
VideoJS is an HTML5 Video Player with 3 core parts: An embed code (Video for Everybody), a Javascript library (video.js), and a pure HTML/CSS skin (video-js.css).Using Video for Everybody as the embed code means you know it's compatible with many devices (including ones without javascript).The javascript library fixes browser & device bugs, and makes sure your video is even more compatible across different browser versions.
The pure HTML5/CSS skin ensures a consistent look between HTML5 browsers, and easy custom skinning if you want to give it a specific look, or brand it with your own colors. See the skins page for examples of custom skins.
2.Kaltura HTML5 Media Library
Kaltura HTML5 Media Library enables you to take advantage of the html5 <video> and <audio> tags today with a consistent player interface across all major browsers including Internet Explorer.
The library supports a seamless fallback with Flash based playback using Kaltura's Flash player or Java Cortado for browsers that don't yet feature HTML5 video & audio support. Upon detection of the client browser, the Kaltura HTML5 Media Library chooses the right codec to use (specified in the source attributes, or available from a Kaltura server) and the right player to display. So whether you're using flash, h264, ogg-theora, or WebM — Kaltura's library will make sure it is played on all browsers with the same UI.
While support for HTML5 video is growing, there is large percentage of the web browser market that is presently best served by the Adobe Flash plugin and an associated player. A base component of the Kaltura HTML5 javascript library bridges this gap, by cascading to an underlining Flash player in browsers that do not support the native HTML5 video player. In addition, Kaltura's player maintains a unified look & feel across
3. JW Player for HTML5
JW Player for HTML5 is a standalone HTML5 video player built using JavaScript and jQuery. A standalone HTML5 player was never officially released; instead HTML5 functionality was incorporated into version 5.3 of the standard JW Player. Certain player functionality that we consider essential were missing in this Beta version. All current and future support for HTML5 will take place under the unified JW Player for Flash and HTML5.
4.flarevideo
Features
HTML5 video with Flash fallback
Easy CSS/HTML/JS customization and theming
Full screen support
Completely open source and free for commercial use
5. sublimevideo player
SublimeVideo is a unique cloud-based HTML5 video player that gives you the power to reach your audience no matter what device or browser they are using.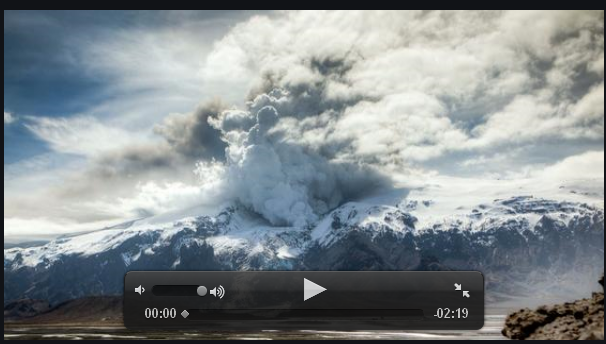 6.Open Standard Media (OSM) Player
Built by Alethia Inc., the Open Standard Media (OSM) Player is an all-in-one media player for the web. It is an industry changing, open source (GPLv3) media player that is written in jQuery to dynamically deliver any type of web media, including HTML5, YouTube, Vimeo, and Flash.
Click here to see this player in action!
This media player is much different than any other media player on the market, and we are sure you will be happy with the following list of features it offers.
100% Open Source and 100% free!
Written in the popular jQuery framework.
Dynamic HTML5 content delivery.
Audio and Video support with the most popular media formats.
Automatic Flash fallback for non-standard media.
Easily themable using the incredible ThemeRoller system.
Seamless Vimeo and YouTube integration.
Playlist support
Player to Player communication.